---
This Is McQueenMario's Fan Game. Please make NO edits to this unless you get permission from me.
---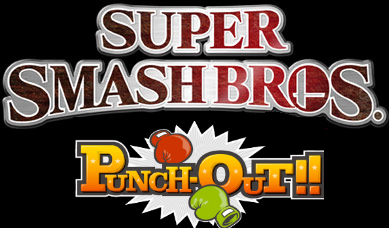 Super Smash Bros. Punch-Out! is a new game for the Nintendo Wii. It will release March 20, 2010.
Characters
Only a few characters have been revealed.
Defeat Characters
Veteran Fighters
Newcomers
Gray Fox
Little Mac
Von Kaiser
Piston Hondo
Great Tiger
Don Flamenco
Aran Ryan
Soda Popinski
Bald Bull
Narcis Prince
Ryu
Ken
Zangief
Secret Characters
This page is Coming Soon! and is not yet opened.
Super Smash Bros. Punch-Out!/Secret Characters
Stages
Only a few stages have been revealed.
Default
Returning
New
Items
Coming Soon!
Ad blocker interference detected!
Wikia is a free-to-use site that makes money from advertising. We have a modified experience for viewers using ad blockers

Wikia is not accessible if you've made further modifications. Remove the custom ad blocker rule(s) and the page will load as expected.